Environment and Real Property Law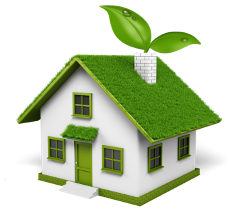 Environmental and Real Property issues are often at the forefront in today's society. These issues are often intertwined, either with each other, or other areas of the law. Many legal matters that appear straight forward, especially those involving real estate, have the potential to spin off environmental problems. Conversely, many environmental problems present themselves in the context of a larger real estate matter. If left unaddressed, the liability for these issues can escalate rapidly. Because legal issues in these areas of the law are difficult and complex to solve, they are best handled by attorneys who specialize in these fields and keep abreast of the myriad of changing rules and regulations.
Mr. Lavalle brings over 25 years of experience to the areas of Environmental and Real Estate Law. He is a Magna Cum Laude graduate of the Michigan State University College of Law. In addition, he has a Master Degree in Environmental Engineering from the Illinois Institute of Technology as well as a Bachelor of Science Degree from the University of Michigan. He has authored articles on environmental issues for both the United States Environmental Protection Agency and the Michigan State University College of Law Review.
His career includes some notable firsts. He co-authored the first Brownfield Plan submitted to the Genesee County Brownfield Redevelopment Authority. He helped secure the first type B cleanup for petroleum constituents granted by the State of Michigan under its prior cleanup statute. Mr. Lavalle successfully submitted one of the first group applications for a nationwide trucking company under EPA's Phase I Storm Water Regulations. He was also instrumental in negotiating the first host agreement between a municipality and landfill in Genesee County. His expertise in renewable energy dates back to 1984 when he served as a co-author of the book "Management of Industrial Pollutants by Anaerobic Processes" published by the EPA.
Information and notice of use of this website.
The information contained within the Kevin A. Lavalle website is intended for informational purposes only. The content, including any publications, is not intended as professional counsel and should not be used as such. The submittal of a question is not intended to create such a relationship. An attorney/client relationship cannot be formed without a full understanding of a person(s) situation, examination of the relevant documents and evaluation of potential conflicts of interest. The users of this site should not consider any information on this website to be construed as forming an attorney/client relationship. By using this site, you acknowledge that nothing on this website is intended to be construed as legal advice.
Kevin A. Lavalle
8305 S. Saginaw, Ste. 8,
Grand Blanc, MI 48439
810 234-3633 Phone
810 771-5341 Fax
Mon-Fri 8:00-5:00
Areas Practice